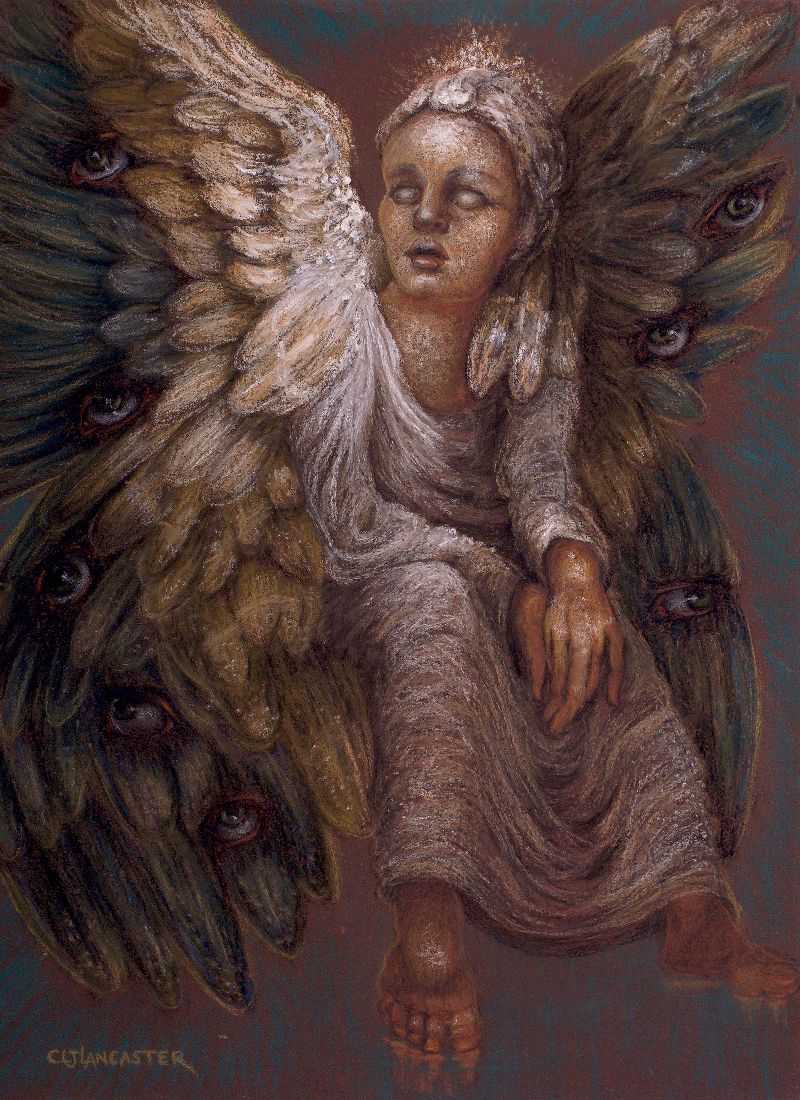 "So, what is it?" I've had people ask me. Is it imaginative realism, realist painting, magical realist painting or fantastical painting, or is it Mannerism, or Symbolism or "merely" illustration or "these subjects don't actually exist"? I don't conceive my work as being in any of these categories, but perhaps my work is in all the categories?
I have a passionate approach to my fantastic ideas, which exert little control over perception. Anyone can perceive I'm grounded in art history and traditional painting, but my fleeting and abiding images are my own product, and they have excited emotions in many a viewer. My images resonate in human nature, and to borrow a phrase written about my work, "are vehicles for self-clarity and realization".
In the rapidly shifting culture of the present I may be espousing a lonely creed: each one of us is an isolated ship sailing in extremely troubled seas, journeying to the inevitable end of this life. But The Lord sends messengers to guide us to love, both divine and secular. These ministering spirits bring light to our hearts so we can penetrate the darkness of our profound self-understanding. The angels are always around us to be known through the inner eye. Believing is Seeing.
Reason may deny it but
Instinct knows it's true
Suffer to comprehend it
The heart will never misconstrue
CLJ attended Loyola University and The American Academy of Art in Chicago, Illinois and many years ago abandoned the occupation of illustrator to pursue painting in the traditional manner. Believing that contemporary American culture is driven by fast-paced hollow trends that rapidly emerge and recede, and finding this spiritually oppressive to seeking integral truths about passion and reason, CLJ desires to create paintings that reconcile imagination and understanding in symbolism. Connecting the invisible with the visible in the painting in a sanctuary-like escape from these current trends, singularly, in competition even opposition with them. The paintings are a vehicle for penetrating clarity into one's own visionary thought or intuition.
CLJ Lancaster has exhibited in Chicago, New York City, London, Toronto, Paris and Florence, and maintains a studio in Redding, Connecticut, USA. CLJ Lancaster is a Fellow Member in the American Artist's Professional League INC. and an associate member of The Allied Artists of America, New York City.
Image: CLJ Lancaster – Seraphim Watcher – Pastel on Paper – 9×12